Wearing high-heeled shoes is the ultimate fashion statement for many women around the world. Women young and old can wear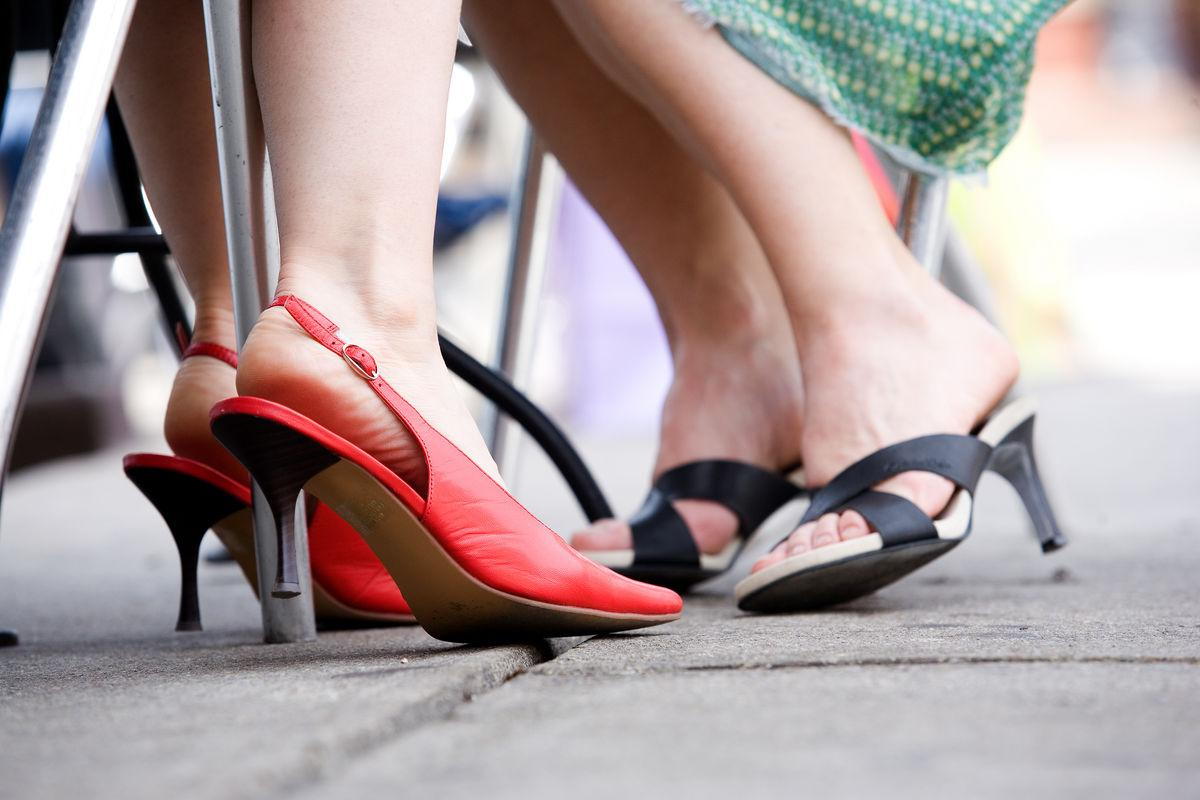 these height-elevating shoes in casual, business and formal settings, making them a popular choice for many people. However, this seemingly simple fashion choice may have big consequences for your feet. Find out more with your Denver, CO podiatrist, Dr. Lorry Melnick, at Cherry Creek Foot Clinic.
What effect does wearing high heels have on my feet? 
It is no secret that high-heeled shoes cause foot and back pain. However, there are other hidden risks to wearing high heels. High-heeled shoes force the foot into an unnatural position, and wearing high-heeled shoes helps the development of foot conditions like bunions, hammertoe, osteoarthritis and Achilles tendonitis.
How can I avoid foot damage due to high-heeled shoes? 
The easiest way to avoid these conditions is to avoid wearing high heels. You can, however, choose high heels with different designs which may help you avoid developing foot problems. Try to buy shoes with a lower heel that takes pressure off of the ball of the foot. If you notice toenail deformities, try to wear more open styles, such as an open-toed shoe or a sandal with straps rather than a solid toe. Try to wear high-heeled shoes for short amounts of time instead of on days where you may be mostly on your feet. Find shoes with a wider toe box rather than pointed or narrow designs. This helps prevent the toes from crowding together which causes pain in the ball of your foot.
Foot Treatments in Denver, CO 
If you wear high-heeled shoes often and experience foot or ankle pain, it may be time to see your doctor. Your podiatrist is your best source for keeping your feet healthy. A foot examination involves a physical examination. If necessary, Dr. Melnick uses imagining techniques like x-rays to determine if there are any abnormalities or irregularities in your foot's internal structure. After determining the cause of your foot pain, Dr. Melnick can help you determine the best course of treatment for your foot or ankle problems.
For more information on treating your foot or ankle conditions, please contact Dr. Melnick at Cherry Creek Foot Clinic in Denver, CO. Call (303) 355-1695 to schedule your foot examination today!